Samsung is about to launch artificial human-like android devices. The time not far away when the January fest CES will be crowded with companies showcasing their artificial humans. It soon when artificial humans launched in the real world.
And you could carry them with you at your home too. Although it is not happening at any current time, time for that is not far away. Samsung's subsidiary Star Labs showed an insight into its new artificial humans at CES. But this technology showcased by the company can be improved. It's not at its best.
Samsung Neons Artificial Humans 
The artificial humans shown by Samsung is just an imagery demo. No one in real knows how these humans would be like when bought in the real world.  Samsung has named the project as Neon. You can see the images of the artificial human on the Neon website.
But the real problem with these images is that they fail to describe how capable the humans would be. And that's not it when the Samsung showed the same at the CES, and it notified that these images could be misleading. Seriously? Then what are we to expect from the photos on the official website?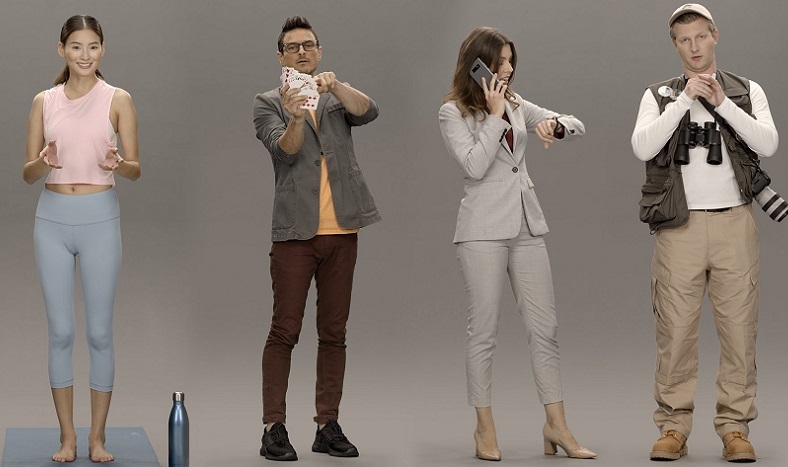 Also, it doesn't end up there. On the one hand, where Samsung has already hinted that the images shown may vary than the actual product, Samsung's subsidiary Star Labs are making huge commitments about the capabilities of these droid devices.
The Neon project claims that these humans will be able to show emotions. They will be responsive and will be able to answer the queries within a time gap of a few milliseconds. However, Samsung has failed to demonstrate the technology that would make all this possible.
Neons Artificial Humans Could Not Live Up At CES 2020
The company has released the claims, but it hasn't showcased the technology that will turn it into a virtual "reality".  More of the claims made by the company include:
The artificial humans will be 100% visually real. These will look like exact human beings.
It is something beyond an AI assistant. It can speak multiple regional languages like English, Hindi, Spanish, Japanse.
For all that to work, you require a highly powerful operating system. Or an app that could run any OS. And the app so developed will not be a highly complex one, but it would consume a whole lot of space too.
With all this, it could conclude that Samsung Neons Artificial Humans  \has been able to show us what their artificial humans will look. But the company couldn't show us how they will make it happen. It failed to demonstrate the technologies through which it would make these human beings to work.
What we hope for is, the company can develop the technology soon and launch these robots so that we could take these robots to home with us.
About Samsung
Samsung is a South Korean company having its headquarters in Seoul. Samsung in Korean means Three stars. It is South Korea's largest business conglomerate. The company found by Lee Byung Chul in 1938 and earlier it involved in areas like textile, retail.
It was in the 1960s the company entered the world of electronics. The company is a major in the field of information technology, chipmaking, Shipbuilding. Samsung Electronics manufactures, retails gadgets, televisions, smartphones and more.
Samsung has other Subsidiaries as well like, Samsung engineering, Samsung lie insurance. Also, Samsung life Insurance the world's 14th largest life insurance company in 2017. The Samsung Engineering the world's 13th largest construction company by revenue in 2017.